Can I Open Attachments in FREE PST Viewer ?
I have got a 7.8 GB PST file stored on my external WD Passport portable hard drive. Can I view and open email attachments via this FREE PST Viewer ?
Yes, you can view email attachments from the .pst file. It require simple steps to be followed. Software is inbuilt with "Attachment Viewer" tab, which allows you to open and preview e-mail attachments.
Below given are 3 simple steps through which you can browse & add your PST file in the software in order to check attachments associated with emails.
Step 1: As soon as you select the file on PST Viewer application, it will fetch all the folders of the PST file on the left-hand side of the software pane. The same is shown in the below screen: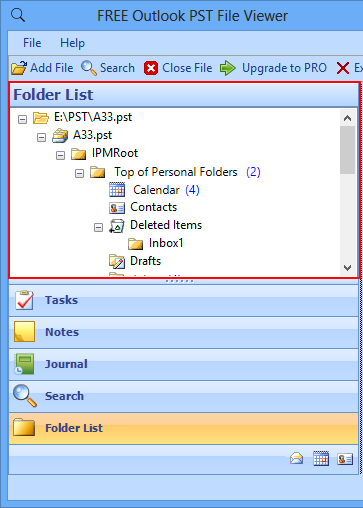 Step 2: On clicking any folder, all the email messages present within it will be displayed on the right- hand side of the pane.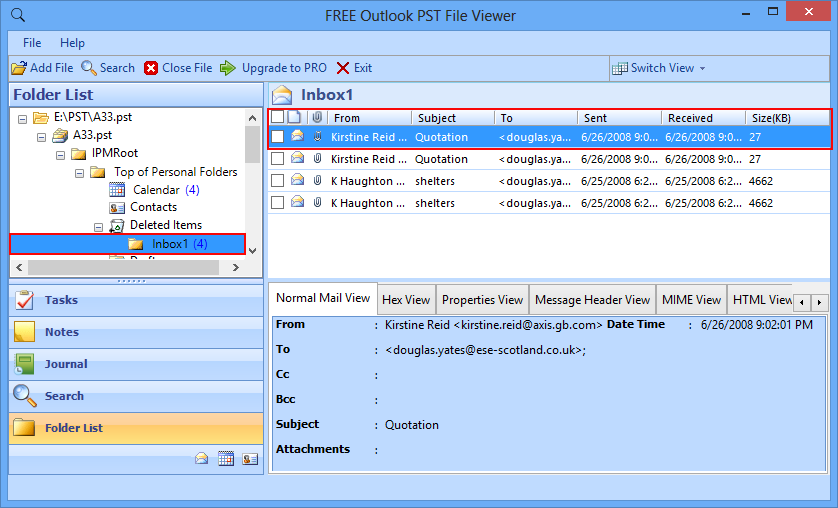 Step 3: For a specific email message, the attachment view will provide details about the attachments present within the email.